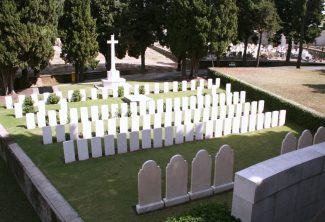 Service Number '13096' – Essex Regiment, 3rd Bn.
Died at sea on 4th May 1917 aged 32, on the troop ship Transylvania when she was torpedoed in the Gulf of Genoa, 3miles off the coast of Bergeggi near Savona, Italy, by U-63 under the command of Otto Schultz. The ship was carrying troops from Marseilles to Alexandria in Egypt.
Buried at Savona Town Cemetery in Italy.